harvest
harvest was established on october 25, 2003, a few years after i was part of the petz community. before than, i owned a few sites, such as scribblez (which is where my nickname came about!), but my site-making skills were not particularly present yet!
harvest was first launched on geocities, but was later hosted by loads of lovely ladies, including luli (blakkat.com.ar; rainbow-muffin.org), michy (just-look.net) and sraah (winter-kiss.org). i've also owned a few other sites, including abeny (co-owned), calamity, lindt, pommel & regal (purebred dalis).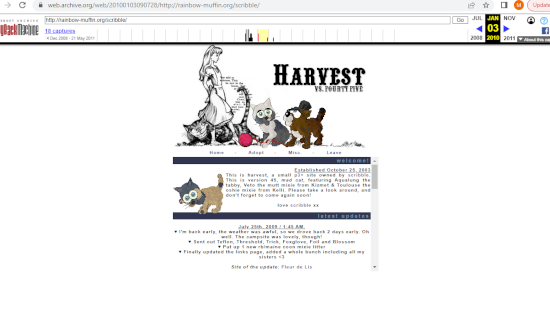 a 2009 layout captured on wayback machine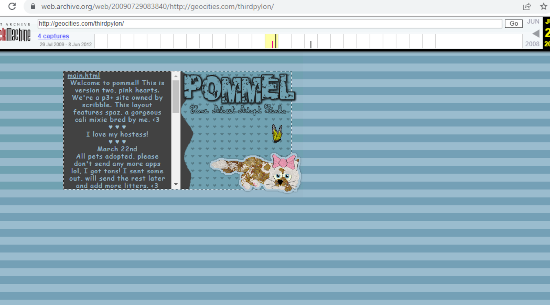 one of my previous concept sites captured on wayback
i fondly remember harvest's first proper layout, after i learned basic html: it was all black, with a left frame and a blue comic sans font. there were two calis featured, as it was a cali mixie dominated site at the time. i remember spending hours making it just right, following the eye shine and petz highlighting trends on every adoption picture. it really took off with my pink-eyed cali adoptions and i remember being so excited to recieve my first adoption applications!
one of my favorite layouts featured the snowy scene with an animation of the chimney smoke and falling snowflakes down the whole screen: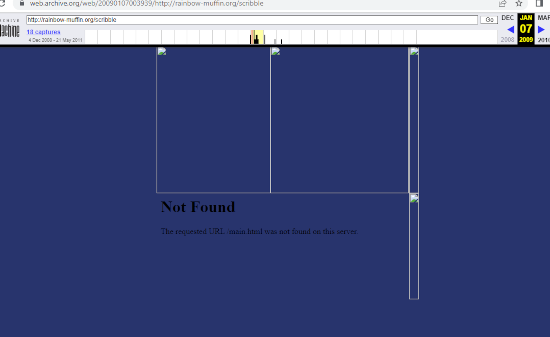 sadly all that wayback's been able to capture of one of my favorite layouts!

ultimately, harvest has always focused on bred petz and site adoptions, which has always been my favorite part of the pc. i have always loved breeding petz, not knowing what color combination you would get next. i also have always loved visiting petz sites and waiting for them to post new litters, eagerly applying for them and hoping i got the pet! adoptions are obviously still my favorite part of the pc, given the amount that i have posted at one time!
funny enough, i have hexed, but it was never my forte nor my main pc passion. here are two examples i've been able to salvage: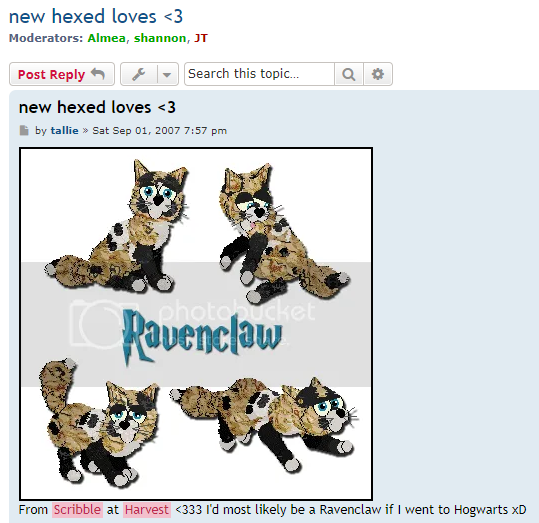 ravenclaw, owned by tallie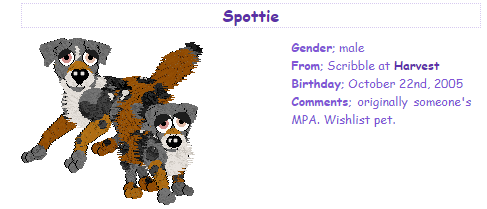 spottie, owned by luli
i returned to the pc in 2022, after feeling nostalgic about it for years! i did try to install petz 4 a few times over the years, but having owned a macbook for so many years, i couldn't manage to make it work even though some pc members did (i recall sketchi posting about wineskin on PCG!). in 2022, i needed to install Bootcamp on my macbook and partition my computer. i knew it was time to reinstall petz, and well, the rest is history!

© scribble